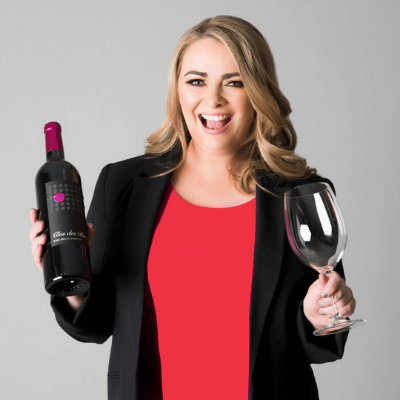 A Class of Wine
Would you LOVE to know more about wine?
Maybe you'd like to be more adventurous rather than sticking to the same 2 or 3 favourites?
Maybe you would love to be able to discuss wine, confidently at dinner parties?
Or maybe you would just love to learn more about this fascinating topic, from how wine is made, to the difference between different grapes and growing regions, how to pair wine with food, and even just being able to read and understand a wine bottle label?
Of course, I'd love to take you on a wine appreciation trip around the world to fully experience the magic of wine, but let's start with something less time-consuming and a little easier on the pocket. That way, when you DO go on your world trip, you'll have a head start.
If wine feels like a big wide (exciting but also slightly scary) world with so much to discover I have exactly what you need. It's called Back to Basics and it's perfect for you if you want a stepping stone into this complex, but magical subject.
I've spent over 12 years in the wine trade, learning everything I possibly could (and making mistakes along the way). This is your chance to learn from me in your own home, in your own time, and at your own speed without having to buy an expensive professional wine course.
I'll share what you need to know, so you can quickly learn how to confidently buy and order a wine you'll love. Your taste buds will thank you for it and before you know it, you'll feel like a wine connoisseur. It could be the beginning of a beautiful journey where you learn more about wine with every bottle you try.
Even better, I've put together the perfect collection of wines to compliment your learning which you can buy as an optional extra.
What do you get:
Your Back to Basics wine course includes 12+ easy to follow bite-size video tutorials, useful and informative infographics cheat sheets, and 3 E-books covering food & wine pairing, serving and storing wine, and more. As a bonus you get lifetime access, you can join our friendly and supportive Facebook community group. You can also subscribe to receive membership to our regular live virtual wine tastings and Q & A calls until December 2021. This little stepping stone could be the beginning of a wonderful journey into the world of wine and I can't wait to help you take the first step.
BYOB Virtual Wine Tasting Experience Friday 23rd April
Do you enjoy a glass of wine or two :-)?
Are you stuck in a wine rut or confused about what to buy?
Are you up for a social, entertaining virtual wine tasting experience from the comfort of your home?
I have the perfect evening planned for you. Join me on Friday 23rd April at 8 pm for a BYOB (Bring your own bottle) live interactive wine tasting via Zoom.
You do not need to have any previous wine tasting experience or have ever attended a virtual tasting before. You will be welcomed with a friendly smile, and I will guide you through the basics of how to taste wine and learn about these two grapes. You will have the chance to ask any questions about these wine styles.
We will be tasting two wines, an oaked Chardonnay & a lighter syle red a Pinot Noir. (The exact wines will be announced on Tuesday 6th April)
Together we will explore how to identify these grapes based on their aromas and flavour profiles.  You will discover the best food pairings for these wine styles and debunk common wine myths and much more.
Once you sign up you will be sent an email with a Zoom link and a list of stockists and some similar alternative options that you can purchase for yourself.
Every 4 weeks or so I will host a themed virtual wine tasting to help you to continue to learn about wine in a fun way without any snobbery
Sounds good? I hope so, what are you waiting for sign up now!
€20,00 Add to cart
GO TO CHECKOUT
'Back to Basics' wine appreciation VBook
'Back to Basics' wine appreciation course is ideal for anyone interested in learning about wine in the comfort of their home.
(An E-Book with 15+ bite-size videos tutorials, books & infographics to help you learn)
Only €49.00
HOLD ON! Do you know what, this course is WAY too cheap! I know that why?  because I purposely designed it that way. WHY? Well, because I always felt that wine education was unobtainable and of my reach and it wasn't really fair.
Courses that I wanted to enroll in back in the early 2000s were always hundreds of £/€ and I had to save money to attend any genuine course) My WSET professional wine Diploma cost me €4500 in fees, not including material, wine, or travel!
The reason why MY course 'Back to Basics' is such good value is that I wanted to make it accessible and affordable to everyone interested in wine. If you actually take a look at what is covered in the content, you will learn so much – I designed it for people just like me that had an interest but weren't exactly sure why it had an impact on my life! I liked wine but… Now I have to say I am so happy to have explored it and I am delighted to share my experiences with you  discovered my journey into wine…. then it got exciting
If you are still here and interested and want to sign up…..
Shortly after your purchase, an access link will be sent to your email address. (Well I would kind of expect that!)
What are you waiting for!… (Eh to get out of lockdown NO 123456890 so that I can have a life!
But honestly, if you have ever wanted to learn about wine why not explore it now, grab access to the course, join the monthly tasting see if they are for you or if you still aren't convinced give me a call on 086 1731844 or an email inof@winetastingireland.com and you will see if I am your 'cup of tea' or glass/bottle of wine!
I can not please everyone and I am not trying to, I am delighted to say that MOST of my lovely customers say so themselves. (I am still waiting for the testimonials I sent them a lovely bottle of wine a week ago 🙂 )
Cheers
Lynda
DISCOUNT CODE FOR 2 DAYS MARCHMADNESS (yes it is still valid on 1st April because March was mad and flew in)
€49,00Add to cart
GO TO CHECKOUT
Avail of Access to Live Virtual Tastings ( 9 virtual events in 2021)
Do you know the best way to learn about wine?
The secret – it is tasting wine with like-minded people.
If you would love to continue learning about wine, the best way is to join our monthly LIVE BYOB virtual wine tasting experiences.
In the comfort of your home you will gain;
Access to monthly live virtual tastings via Zoom (9 for 2021 – annual subscription)
Guided through a specific wine theme and tasting
All your wine-related questions answered
Peer learning community
An enjoyable, relaxing, educational evening learning about wine with like-minded people.
How it works –
An email will be sent out in advance for you to 'Save the Date' ( usually the second last Friday of the month)
You will receive a list of wine recommendations for you to purchase for the tasting (optional)
Join us on the Zoom call and you will have a chance to ask any wine-related questions
If you have any other queries pop me an email at info@winetatstingireland.com
€120,00 Add to cart
GO TO CHECKOUT
Avail of access to regular BYOB (Bring your own bottle) virtual wine tasting experiences
In the comfort of your home, join our fun, friendly, virtual community and you will gain;
Access to live monthly virtual tastings via Zoom
Specific wine theme & topic explored & two wines recommended
All your wine-related questions answered
Peer learning community
Insightful, fun, enjoyable and relaxing evening at home with like-minded people
BONUS – Lifetime access to our self-study 'Back to Basics'wine appreciation video course.
Annual Subscription
€149,00Add to cart
GO TO CHECKOUT
Specially selected 6 bottle case of wine & self-study wine appreciation course
Back to Basics' wine appreciation course is now available with a case of wine included and is available to BUY NOW!
Only €159.00.
Shortly after your purchase, an access link will be sent to your email address.
Place your order today!
€159,00Add to cart
Go To CHECKOUT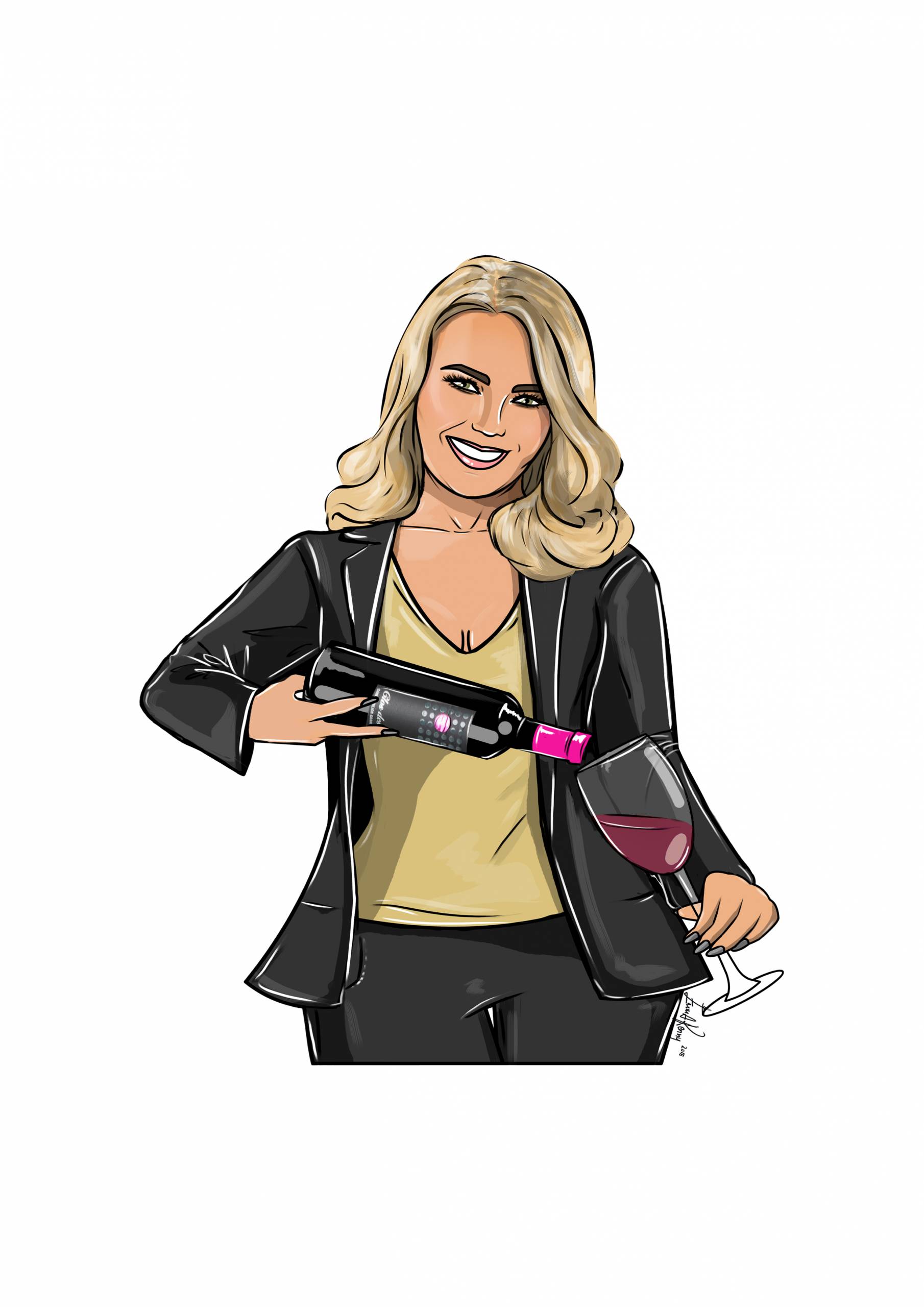 A bit about me…
Hi, I am Lynda Coogan founder of Wine Tasting Ireland and A Class of Wine. I absolutely love wine. At the moment my favourite wines to drink are an Albarino, a white from Spain & Negroamaro a cheeky little red from Puglia in Southern Italy. I am extremely passionate about helping people learn about wine by sharing my love and knowledge of wine with them.
I have been working in the Irish wine trade for the past 12 years, and hold a WSET (Wine & Spirit Educational Trust) Diploma in wine. I worked very hard and tasted lots of wine to practice and I was honoured to win the prestigious George O'Malley Wine Tasting trophy for receiving the highest marks in the blind tasting exam. I have hosted countless wine tastings, lectured in both an informal and professional environment and I am also on the panel of judges for the National blind tasting competitions.
It has always been my dream to create a series of online wine appreciation courses in order to help wine lovers learn about wine without snobbery, overwhelm, or feeling intimidated. My courses make wine fun and help you to buy better wine.
I hope you enjoy them!
Lynda
"Wow Lynda, I absolutely loved the course! I was amazed at the amount of info included, and really enjoyed listening to you talk. The infographics were particularly useful alongside the videos. I am wanting to purchase the next V-Book already."
"Just a quick note to say I'm really enjoying the back-to-basics wine course.  It's straightforward, yet very informative and interesting, making it all very easy to enjoy."
Who is behind "A Class of Wine"?
I am Lynda Coogan, founder of Wine Tasting Ireland. I turned my interest in wine into a career which I am truly passionate about. I hold a globally recognised WSET (Wine & Spirits Educational Trust) Diploma, and have over 12 years' experience in the Irish Wine industry. I have worked in award winning independent wine merchants, consulted for many wine stores and hosted countless wine tastings. As part of my studies, I have travelled to wineries and vineyards all over the world. I am enthusiastic and passionate about sharing my love and knowledge of wine.
My courses are fun, engaging and informative. I ensure my audience are entertained and educated by bringing wine back to basics in a fun and interesting manner.
I don't know anything about wine, will these classes suit me?
Absolutely, they were designed with you in mind. The classes are taught in simple, bite size chunks to ensure learning about wine is accessible without being overwhelming. They are ideal for complete beginners with no previous experience, but if you are a bit of a wine connoisseur you will still find the course interesting. There are very useful info-graphics that you can download and use for easy reference reminders.
I have already attended other wine courses will I learn anything extra?
YES!, there will be lots in the course for you. You should pick up some tips and advice and downloadable cheat sheets, which are great for continued learning.
"I'm really enjoying the back-to-basics wine course. It's straightforward, yet very informative and interesting, making it all very easy to enjoy. I did a 4 week course in wine tasting years ago. I loved it but I find the infographics and videos from your course easier to remember, and they'll be great to have for future reference." Lisa Healy 
What can I expect from these classes?
You will learn about wine in a fun, simple, manageable way at your own pace. I would recommend that you start with the first course 'Back to Basics' in order to create a solid foundation to build on. However, as each class is stand-alone you can then choose the course that best fits your needs.
How is the course presented?
These courses will be delivered through V-Books. A V-Book is similar to an E-Book with the addition of videos to assist in the learning experience. All you need is a smart phone, a computer or a laptop. Once you purchase a course, a link will be delivered via email. You open the link and a V-Book will appear. Each course is stand-alone so you can pick and choose whichever course appeals to you.
Why are the courses so affordable?
I am passionate about wine! So it seems natural to me to make it easy for you to learn about wine too. My aim was to create a platform to teach people about wine that is accessible for all. You can choose from my stand-alone courses whichever appeals to you.
You do not have to buy a large bundle of courses. You only need to buy the ones that interest you!
Do you sell wine?
A Class of Wine do not currently sell wine. However we have teamed up with WineOnline.ie and we have put together a special six bottle 'A Class of Wine Tasting Case' exclusive to anyone who purchases the course. It is €100.00 and available through an affiliate link. (delivery not included)
What's the next step?
Buy "Back to Basic's", grab a glass of wine and enjoy it. Then eagerly await the release of the next course, which will be available to pre-order soon.
Can I buy a course as a Gift?
Please do!
Just pop me an email to info@aclassofwine.com with any message you want and I will look after the rest.
Contact Form
If you have any questions or queries, please fill in this form and we will get back to you as soon as possible.